We do innovative, creative, sustainable designs for better change in landform and skylines of the sphere
- Ar. Akash Dixit
Our studio has evolved through a body of experiences, slowly and methodically establishing a belief system, deeply rooted in architecture, urban design, interior and landscape design.
The Atelier's practice is characterised by open, collective and non-hierarchical working processes, which bring together architects, urban planners, interior Designers, Engineers and other professionals. The studio produces innovative design based on the observation of day by day interactions, which hold unpredictable spatial and programmatic possibilities.
Every project starts with fresh thinking, leading to a solution that is tailor-made to both site and user. Design is typically undertaken by a small, close-knit team; the team that starts a project sees it through to completion, thus providing continuity throughout. We always consider the built environment as a totality and to apply a truly integrated approach to responsible design.
A

RCHITECTURE IS ACTION
We induce actions, happening and relationships, which allows us to develop forms, pattern and open material organizations that act in the social operations construction. With this we don't refer to the application of functional authoritarian diagrams but the action that trigger new day to day interactions that are able to trigger behaviours and new dynamics, encouraging people to act in ways they'll never think to act.
Architecture & Interior design
Urban design & Planning
Real estate & Infrastructure development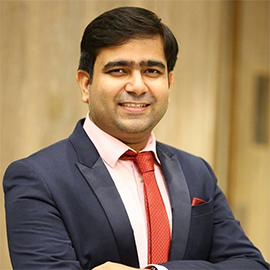 Ar. Akash Dixit
Managing Director

B.ARCH, M.ARCH, PGDUPDL, IIA
Akash heads the conceptual design function of the practice.
Read More...
Ar. Anmol Dixit
Director

B.ARCH, PGDUPDL
Anmol heads the Detailed Design, Interior and Residential team in the practice.
Read More...
Er. Divya Pathak
D.Arch, B.Tech Civil, 8 years of Industrial Experience
Mithlesh Pal
D.Arch, 9 years of industrial experience
Er. Harsh Wardhan Chopra
B.Tech in Civil